Woods "working every day" towards a return to action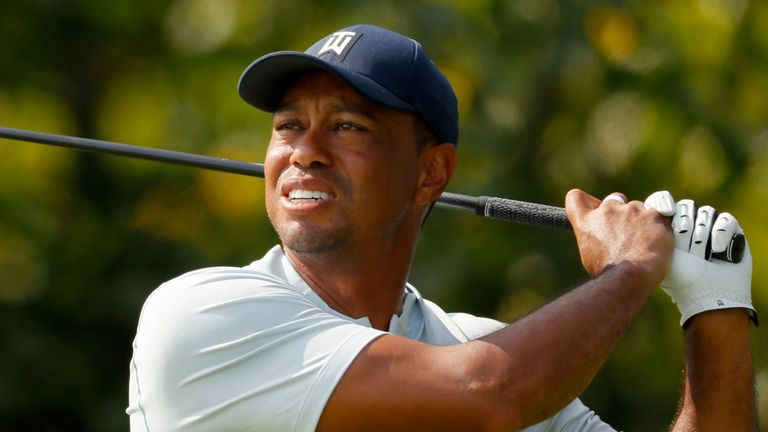 The biggest golfing talent of his generation has vowed to recover from the car accident that left him needing emergency surgery to save a shattered right leg. He told followers on social media that he is back home and "working every day" to recover to full fitness. Meanwhile, police have released further information from "black box" data that provides new insights into the circumstances surrounding his accident.  
 Significant injuries 
 The 15-time major champion issued a lengthy statement via his Twitter account, in which he took the opportunity to give warm thanks to medical staff and well-wishers as well as providing the most detailed information yet regarding his injuries.  
 Shortly after being admitted to hospital, medical staff at the Harbor-UCLA Medical Center described "significant orthopaedic injuries to his right lower extremity." Woods has now provided additional insights by including statements from the hospital's Chief Medical Officer, Dr. Anish Mahajan. He confirmed that Woods had suffered multiple open fractures to his lower right leg, and that surgeons had inserted a metal rod in his tibia as well as screws and pins in his foot and ankle during the emergency reconstructive surgery.  
 Staying focused on the golf 
 Despite the seriousness of his injuries, friends say Woods is in good spirits and that his mind is firmly on the golf. The fans and golf betting community are, of course, impatient for Woods to make a full recovery and return to action, but in the meantime, he has been able to enjoy the game vicariously through his friend, rival and Florida neighbour Justin Thomas.  
 Thomas enjoyed the taste of victory at Sawgrass last week and says it was his friend's support that inspired a final-round 68 that he described as "one of the best rounds of my life." He says Woods was in constant contact by text message, and "gave him grief" when he botched the simplest of putts for par on the 14th. While celebrating the win, Thomas said: "He likes to give me a lot of grief, especially when he's not here. I wish he was here so I could rub it in his face a little bit more!" 
 A "very delayed response" 
 Elsewhere, comments from investigation analysts have only served to stoke the flames of speculation as to how the accident came about. The Genesis GV 80 SUV he was driving is equipped with aircraft-style black box technology that allegedly shows Woods did not apply the brakes at the time of the accident.  
 USA Today reported that the evidence suggested a "very delayed response" to the situation and that this was the main contributing factor in the car leaving the road and crashing. Inevitably, other outlets have been quick to draw their own conclusions, saying that Woods was distracted or even asleep at the wheel.  
 Those discussions are not going to die down any time soon. But what is important is that Wood is in good spirits and on the road to recovery. Everyone in the golf community is grateful for that and wishes him well.