Women on the Tee unveils 2021 tournament schedule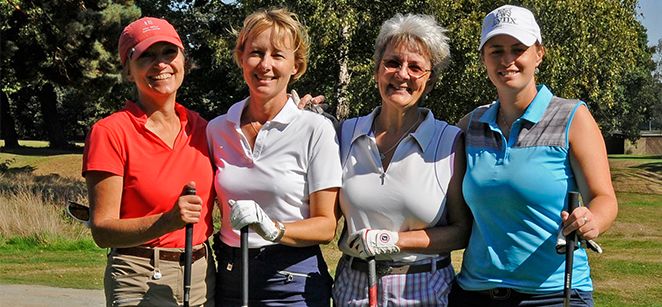 A new series of competitions aimed exclusively at Senior and Mid-Amateur female golfers has been launched in the UK, with the first tournament due to take place at Mill Ride Golf Club in Berkshire in May.

Women on the Tee was founded by golf enthusiast and businesswoman Julie Walker, who felt that are a lack of competitive opportunities for women to play in at all levels of the game.
The current schedule sees Strokeplay WHS Qualifiers scheduled for Mill Ride GC, Ascot on May 25; High Post GC, Wiltshire on June 28; Bromborough GC, The Wirral on August 11; Leamington & County GC in Warwickshire on September 15; and a two-day competition at Kenwick Park GC in Lincolnshire on Sept 29-30, which will include 4-ball Betterball and Strokeplay events.

A Pro-Am at Bowood in Wiltshire, in partnership with the WPGA & PGA, and final Strokeplay at South Staffordshire Golf Club in October, will be open for registration on March 8.

Events are only open to Women on the Tee members – which costs £30 to join in 2021, although normally £60 – with the field limited to a maximum of 72 members. The events will be contactless for payment, registration and scoring, using Golf Genius tournament software for mobiles. After the event, competitors scores will be uploaded to the WHS system.

To find out more, to sign up for membership, and to register for events, visit https://womenonthetee.com.