Dustin Johnson reveals Masters' Champions Dinner menu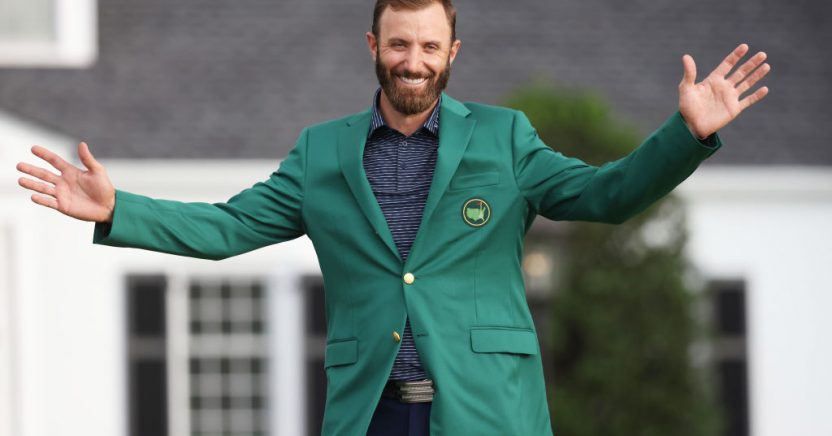 Dustin Johnson has ended weeks of culinary speculation with the announcement of his choice of menu for the 2021 Masters Champions dinner, which is to be held on April 6.
Despite the champion of 2020 professing his love of Augusta's famed pimenton cheese sandwiches, DJ has come up with some truly crowd-pleasing dishes to get the party started ahead of the season's first major.
He's teeing things off with some lobster and corn fritters as an appetizer to keep his fellow Americans happy, while appeasing the English guests – currently represented only by Danny Willett and Nick Faldo – with a side of pigs in blankets.
While the Caesar Salad starter that follows won't set the world alight, things get serious with the surf 'n' turf main course of fillet steak and miso marinated sea bass, accompanied by a side of mash potatoes and spring vegetables. We're not sure whether it's an 'either or option', but expect Patrick Reed to have both.
For those that have saved some room for dessert, DJ wraps up the meal with a good old apple pie with a peach cobbler and a scoop of vanilla ice cream.
No details have been given about the drinks options or what's on the wine list, but we can only imagine that given the varied nationalities and ages of the diners, the bar will be a free for all. Diet Cokes and Arnold Palmer Iced Tea all round, we expect.